In folklore, people payed great attention to superstitions, traditions and ancient legends, some of them being still observed and applied these days, such as associating a precious stone or a semi-precious stone to each month of the year. This tradition is in direct connection with astrology, claiming that the stone corresponding to a certain month represents the exact lucky charm of the person born at that time.
This belief has roots running as deep as into Antiquity, a time when gods their powers were guidance to the people, and the gems were considered to make miracles. Thus, today, there are claims that the twelve representative stones have beneficial effects on those holding them.
These spring months – March April and May – are represented by gems (aquamarine, diamond and emerald) with special use, from calming down against stress and healing certain illnesses at the throat, eye, heart or backbone level, up to maximizing courage or positive feelings.
The months of June, July and August have as lucky charms the perl, ruby and peridot, all being stones representing divine protection against illness, stress or even unfit persons.
The sapphire, opal and yellow topaz represent the autumn, these being stones bringing in wealth and positivity at physical and intellectual level.
Winter is associated with blue topaz, garnet and amethyst, stones offering protection against nightmare and vices, the topaz also representing a true magnet for good luck.
Since the gems need a safe and quality depositing area, a gem box is welcome. And to add a dash of authenticity in the mundane we live our lives, we heartily recommend you the wooden gem boxes manually sculptured and painted.
If you collect gems or hold jewellery with gems, we recommend you keep them in these boxes made by folk artisans, manually painted with floral motifs, and their inside being lined with soft red fabric, offering extra protection.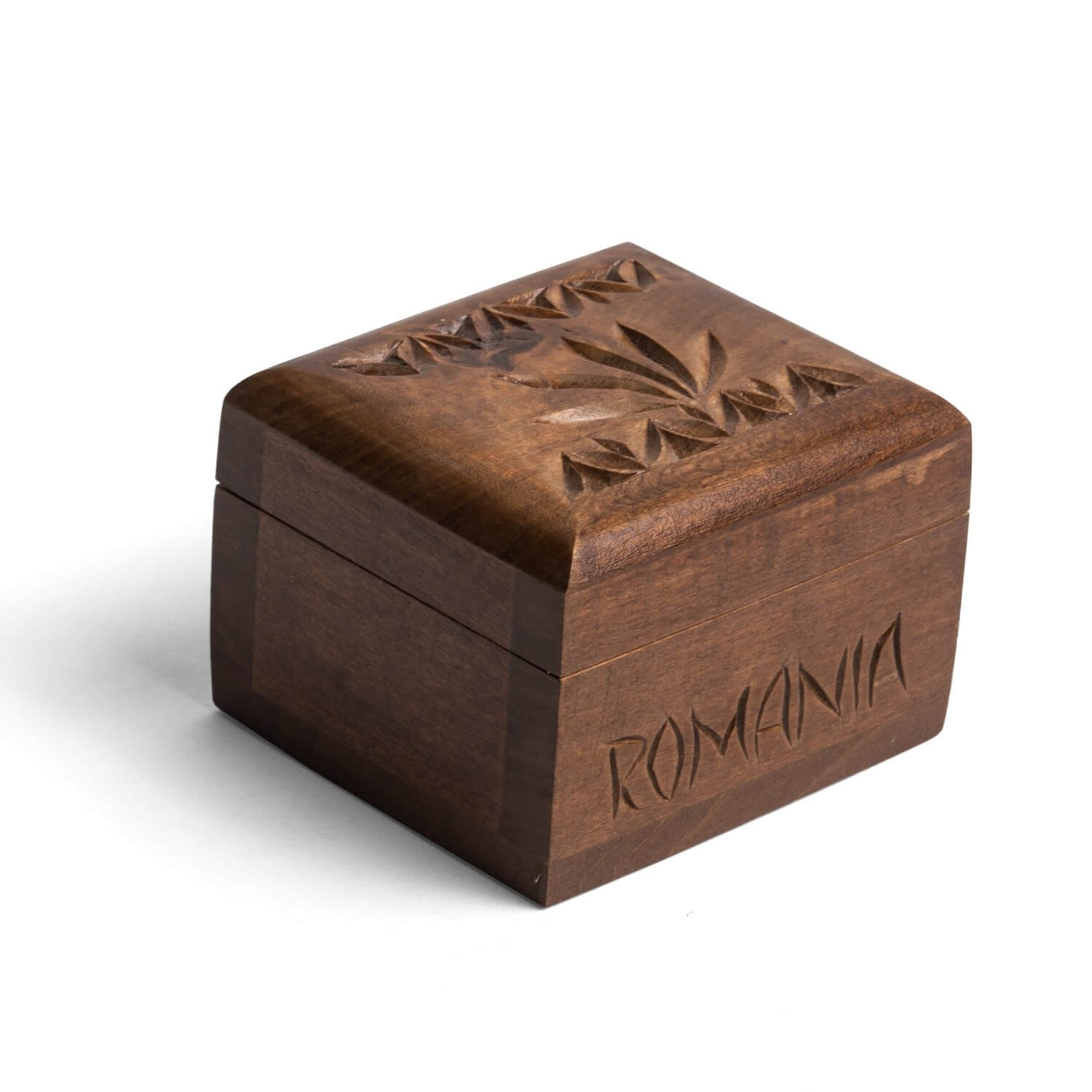 Reminding of the old houses ornated with traditional Romanian motifs, this cherry wood box is manually crafted having an authentic look, going well with any type of decor, at the same time keeping the jewellery in a well-suited environment.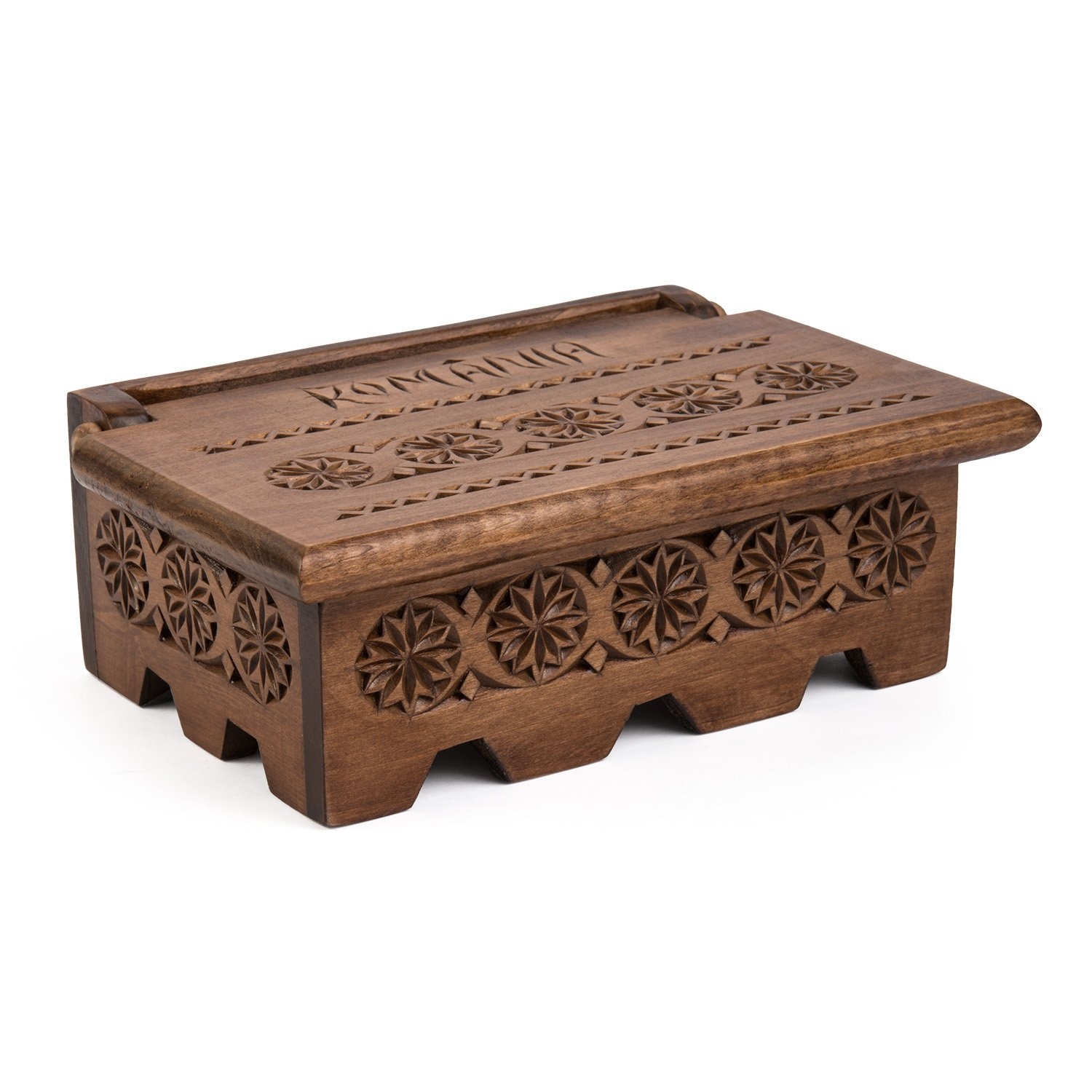 What is your lucky charm?